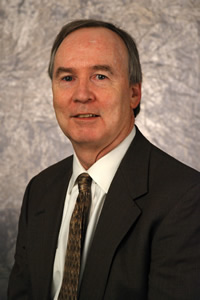 We have many things to be thankful for here at Southwest High School and this is a natural time of year to reflect on many of those things. We want to connect with all our Southwest families and friends to celebrate all that is good in our lives at this time of year. First and foremost we as a staff are most thankful that you and your student have chosen to be a part of our school. Whether this is your first year with us or your second, third or fourth, or more, we don't take that for granted. It is our privilege and honor to serve you and your student here at SWHS. This is an extraordinary school and your support for our school helps make that happen.
We are thankful for our students who are such an important part of the daily life, energy level, and enthusiasm of our school. Students arrive each day with a strong commitment to do the best they can in each and every class and activity they are involved in at SW. Our daily attendance is around 95% and our goal is to push that number even higher toward 100% because we know the importance and value of not missing any classroom teacher's instruction.
We are thankful for our teaching staff, counselors and other professional support staff within our building, too numerous to mention here, who have established such a positive and strong academic culture within our building. Many of our teaching staff have been here anywhere from six to twelve years and work so well within their professional learning communities/teams in establishing a continuous process of teaching, reflecting on their lessons and curriculum content and then adjusting and modifying their instruction to meet the ever changing needs of our students. We are assessing students frequently with our own projects, quizzes, tests, homework and state and national tests. In addition to establishing a strong positive learning environment within our classrooms for students, our teachers provide that same strong and positive learning environment in their teaching teams. It is often said, we learn as much as the students and it is because of this established safe learning environment. When "new teachers" (and administrators!) come into this school, they are quickly adopted into this culture of positive learning.
We are thankful for our support staff, consisting of all those individuals who play a part of ensuring we have the cleanest and nicest facilities ready to welcome all who enter our wonderful building each and every day. Those who work within our office areas who make daily contacts with many students, teachers, parents and others and keep us all organized and prepared. We thank those support staff in our health office, the nutrition services of our school and the paraprofessionals for all they do each day to provide our students, parents, and staff the very best help, consistently. We also have amazing individuals who act as teammates coming weekly to boost the spirits and academic performance of many students…and so many others who assist us, daily.
We are also thankful for the wonderful success we have experienced this fall. We are not only successful in the classroom, but our extracurricular programs have done outstanding work. We experienced two fall state championships in boys' tennis and girls cross country—what a great tribute to those specific students and to all their coaches and the parent booster group who do so much for our school---behind the scenes! The standard that our students, student-athletes, student-artists, student-actors, student-musicians and others and their coaches and activity sponsors hold themselves to is outstanding. We encourage everyone here to get to the highest level possible in reaching his or her potential. We are proud Silver Hawks!
We are anxious to continue the hard work that lays ahead as we look at finishing up this first semester and charging into third term! Our partnership with you gives rise to a very optimistic future and we ask that you S.O.A.R with us.
S.O.A.R.---Silver Hawks…Safety, Opportunity, Attendance, Respect/Responsibility…to Success.
Hugh McDermott, Principal
"Lincoln Southwest High School—A Place Where Safety and Learning are the Highest Priorities"
---
Please note: LSW recognizes latex precautions. We do not accept latex balloons into the building due to individuals with allergies.