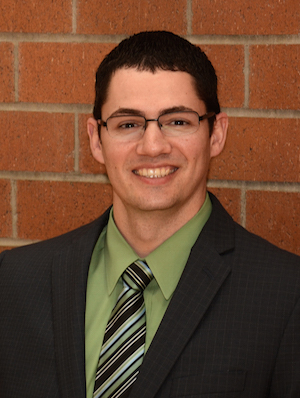 Each year it seems as though term one goes by in the blink of an eye and this year has been no different. This past week I started to remind students that final exams are now only three weeks away, which prompted some wide eyes from our older students and some genuine surprise from our ninth grade students. I reminded everyone that if they've been doing what they've been asked to do, communicating with their teachers and asking questions when they don't understand something, they are going to be in good shape as they finish the term. If they have have fallen behind, there's no need to panic as there is still time to make up ground as long as they are willing to reach and take advantage of the supports in place to help them. For example, many of our younger students are not aware of the tutoring service provided by our National Honor Society students. Anyone who feels like they could use some extra help can sign up for free tutoring through the LSW website at this LINK. This is a great way to get some extra help from one of their peers who has been there before as finals approach.
I would also like to thank everyone for helping us emphasize the role that we all play as students, staff and community members when it comes to maintaining a safe school environment. This year we have worked to place a greater emphasis on ensuring that all of our students are familiar with our Standard Response Protocol in the event of an emergency situation at school. We have stressed the importance of the role that students play in keeping school safe by telling an adult about anything that they see or hear that causes them concern. This has helped us form a stronger partnership with our students and we have already seen this pay dividends as students have taken advantage of the "Safe to Say" button on the school website to bring anything of concern to the attention of adults in the building so that we can follow up promptly. Thank you for your help reinforcing the shared responsibility that we all have to ensure that school is a safe and welcoming place for everyone.
Our fall activities have been doing extremely well through the first two months of the school year. As first quarter classes begin to wrap up, I would encourage you to join us for one of the upcoming concerts that our performing arts department will be hosting during the first two weeks of October. On the evening of October 3rd our choir students will perform the work they have been diligently practicing since the beginning of the school year. Their show will be followed on October 8th with a concert put on by our band and orchestra students. During a busy time of the year, I have always found a little time spent admiring the work of our students in the performing arts can be a great way to relax and recharge. For more information on when we are hosting performances in our auditorium, please check out the LSW Activities calendar of events HERE
Thanks for all you do to support our Silver Hawks as we prepare to turn the corner into the second quarter of classes.
Mike Gillotti - Principal
"Southwest High School Mission Statement—Lincoln Southwest High School will inspire an academic, creative, and flexible learning environment. Students, faculty, staff, and patrons will be challenged as a COMMUNITY OF LEARNERS to reach their maximum potential in a safe, caring, multicultural, and technological environment.
To promote the safety of students, staff, and visitors that are allergic to latex products, we do not allow latex balloons in our building.